Its Like Being Newlyweds Again.
Only better, because our issues have all been worked out. Having Megan out of the house has been wonderful. Sorry Meg, but we are really enjoying having the house all to ourselves. Yesterday the weather was almost fall like, well Florida fall like anyway. The temperature was in the low 90's the humidity below 90 percent and the skies were clear blue with a bit of a breeze. Beautiful. We decided to take advantage of this and eat a dinner of wine cheese and fruit, out under our orange tree, then sleep off the wine lying on a blanket in the grass. It was a perfect afternoon. Or as a plane wrote above our house, "Magic."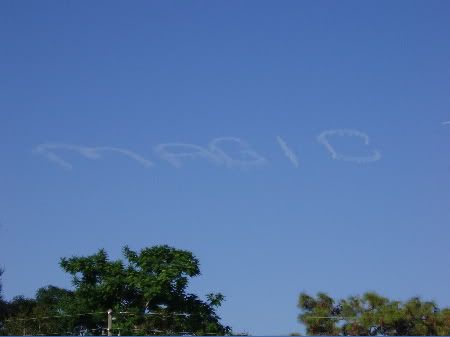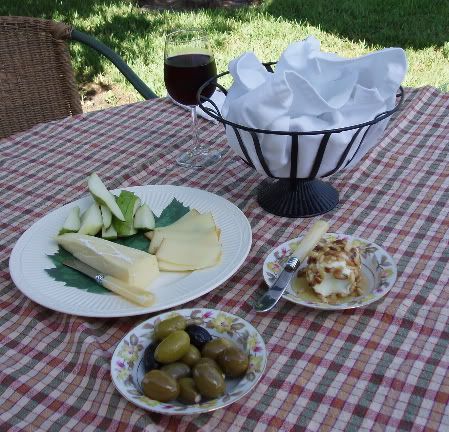 Our yummy dinner.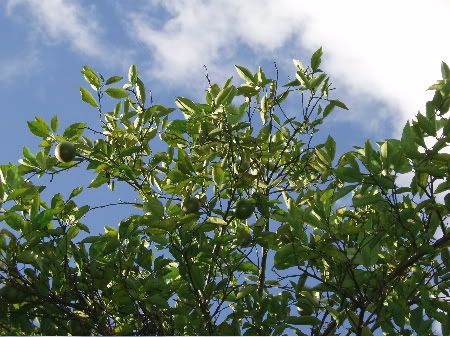 Looking up at the sky.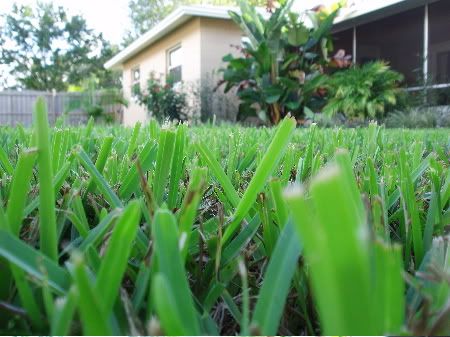 An ants view of our yard.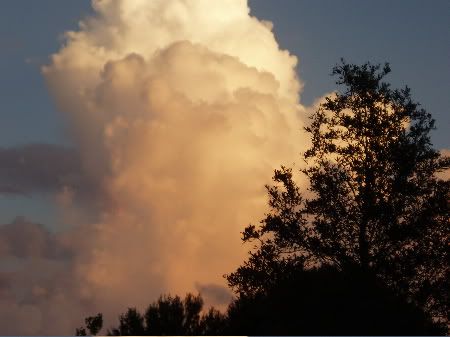 The evening sky.