Its 95 Degrees Out and I'm Melting.
And there's a hurricane headed this way...following the same path as last years Charlie, the one that took down all my trees.
Renee and I thought we'd go get a cup of coffee this morning and walk along Park Ave. I even took my camera to document this rare event, (she is a very busy home schooling Mom with a 2 year old.) It was already so hot at 9am, that sweat was rolling down our faces and we were not looking so photogenic, but Renee said I could go ahead and post this picture of her.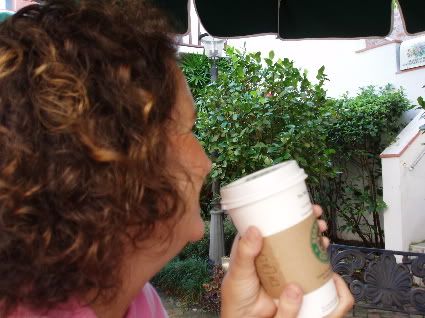 She kept me entertained by recounting her experience as hairdresser to her husbands dead Grandmother. She told me things about a morgue I had never even thought about. I'll just leave it at that.