Greg is Back.
Greg arrived home from Argentina yesterday fully bearded, looking ever so creepy in this raccoon mask. Sam thinks its great.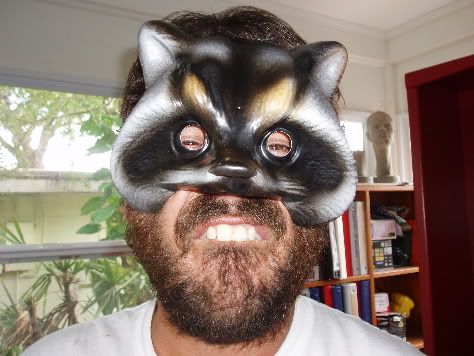 Melissa and I spent the afternoon working on a design plan for her living room to make it cozier, but still keep it modern and streamlined. We found some great inexpensive furniture online. Now if we only had $!000 like those decorating shows on tv.
Megan gets back from San Francisco tonight and I'm anxious to see all the pictures she took, she said its beautiful out there and I would love it. I hope to find out for myself one day.