Post Weekend Update.
Friday: Went to Mark and Darlenes so Keith could bleach Megans roots and re-dye her hair. In the process I recieved a magenta streak in mine. (Thanks Keith and Justin, I love it.) Justin had a personality test book and we all did the test. I am an ISFP, what ever that is.
Saturday: Yard day for Brewier. He put in 20 flats of grass plugs while I spent the day resting, sick from my bleaching and dying experience.
Got stuff ready for the floating candle party.
Floating candle party bombed. Planning would have helped. The funniest part of the party was Darlene asking me to take lots of pictures of Mark before he dies. No he isn't ill, but hes the photographer in the family so there aren't many pictures of him. Still, it was funny because she kept repeating, "Tkae pictures of my husband before he dies." The ironic thing is, Darlene has Crones disease and is not in the best of health. Okay, so I have a warped sense of humor.
Sunday: Still not feeling that great. Brewier and Megan went to church....I can't remember what I did other than blow my nose alot.In the afternoon Brewier and I walked on Park Ave, looking at Pottery Barns fall decorations, and William Sonomas fall colored kitchen stuff. Living in FL, I miss fall. Saw Carrot Top riding up and down Park Ave.Brewier spent the afternoon cutting up credit cards....we had 40 of them. In the evening we drove to Kraft Park to watch the sunset.
Monday: Paul and Receccas annual Labor Day pool party. Forgot to take my suit. Ate massive amounts of food I'm allergic to, enjoying every bite.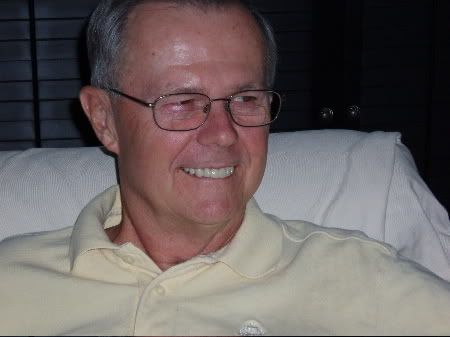 No this is not Donald Rumsfeld, its Mark.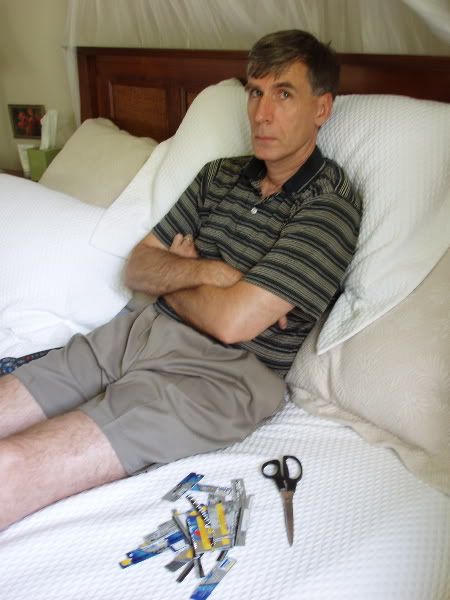 Brewier and his pile of credit cards. This is one of the rare bad, (really bad,) pictures of him.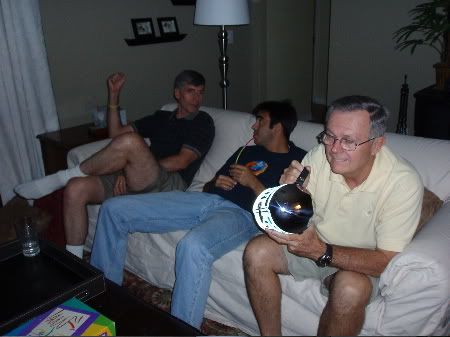 Brewier, Jose and Mark.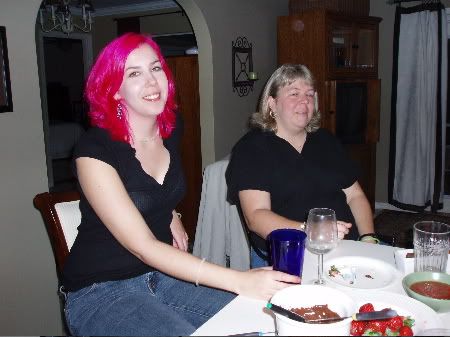 Megan and Kim.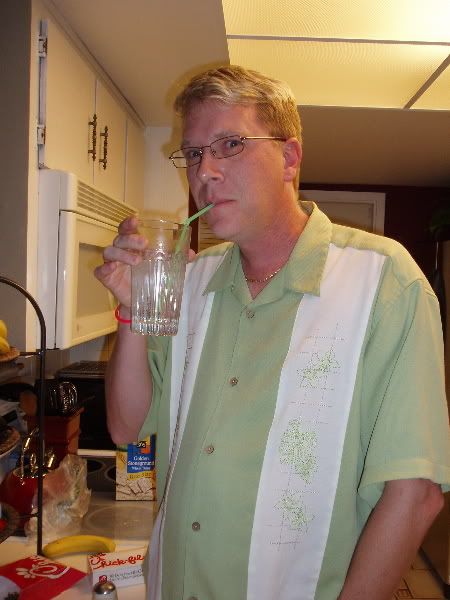 Roger, whos head almost touches my kitchen ceiling.