Table Project.
One of my favorite things to do is make pretty things from cast offs. Yesterday I worked on this table that Brewier and I pulled out of a neighbors trash. I took an old beach mat and cut it to fit between the glass and the metal part of the table, edging it with bias tape. I then took our old sofa slipcover and cut out the good parts to make a fitted table cloth. I'm really happy with the results and it only took a couple hours.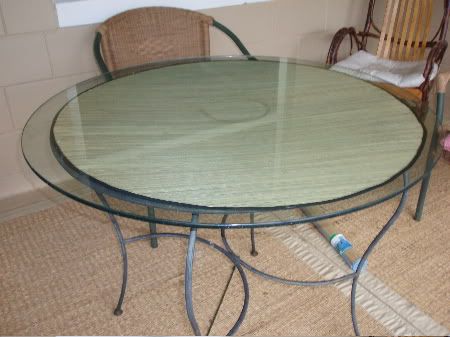 Table with beach mat.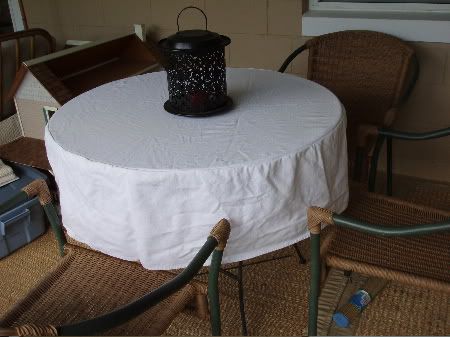 Table with table cloth, and in the background the dollhouse I'm desperate to find a home for.