Pictures.
But first, a tree update. Its gone. Early this morning a crew showed up and in 10 minutes time the tree was gone, the stump has even been ground. :(
The weekend we helped Ray and Jessica move in; I was up early Sunday morning to return the uhaul and get coffee. This is what was going on over Jessicas new neighborhood. I thought it was pretty cool.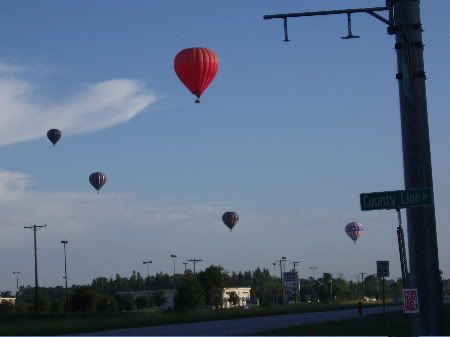 Megan, Brett, (their brother,) and Jessica.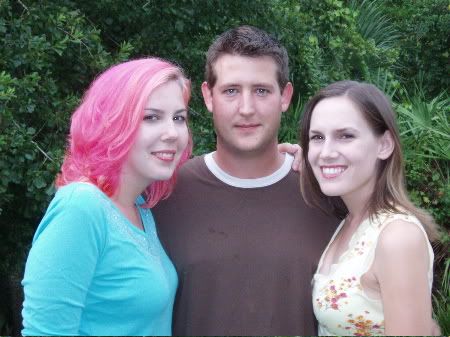 Jessica, rolling Megan in the grass. Wouldn't you like to know.