Play Day.
Yesterday
Vickie
came over for an art day. We worked on collages; she had never done mixed media before. She had all these different elements gathered in front of her, but was stuck on what to do, so she started giving the women in an old photo mermaid tails. We discovered that both of us wanted to be mermaids when we were young. I can remember trying to swim, keeping my legs together like a tail...doesn't work so well, and I sooo wanted a bikini top made out of two shells. So here is Vickies first mixed media piece. I love it.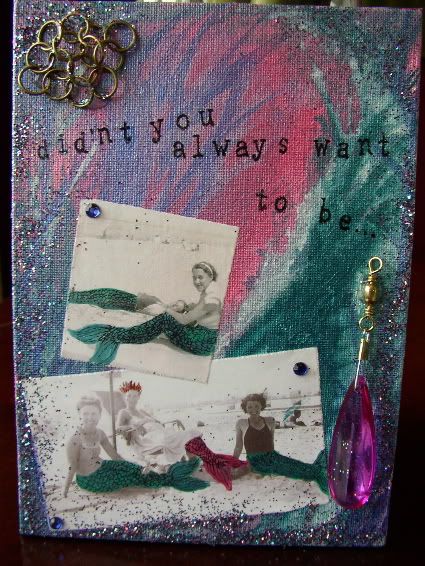 Later in the day Renee stopped by with her girls and I had to get a picture of Eva. She is a very girlie girl, and has started wearing a strand of pearls every day.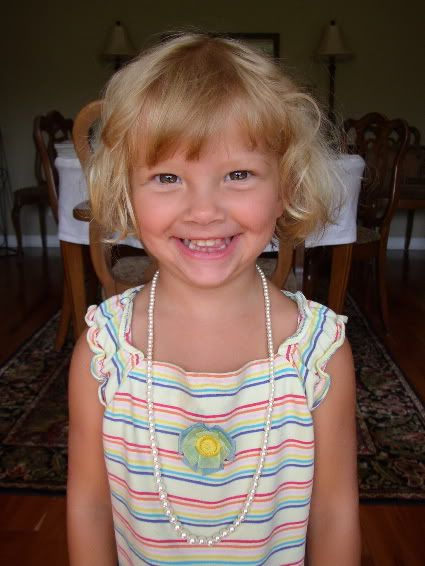 >
I dreamed last night that I was asleep and my brother
Greg
came to my house with a bunch of his friends and neighbors, and landscaped my yard. I was so touched by the thought and effort, but in tears because they put in all the plants I don't like, (and the plants were brown and dying,) and put trees in front of my windows so I couldn't see out. Now that I think of it, all my dreams were weird and anxiety provoking.