I Love My New Camera!
It has 20 different picture settings....even one for photographing food, (something I've been known to do.) I need an easy photo program for a mac now. I have photoshop, but its not so easy to use. Any suggestions?
I finally finished this mixed media piece.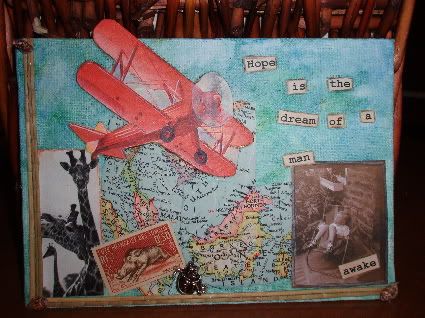 This is my new mirror, visible from outer space.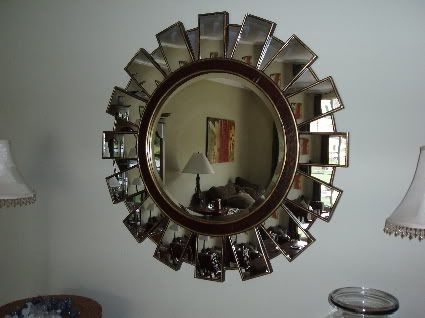 This is my mirror from the middle of my front yard. Its much more brilliant in person.