HAPPY BIRTHDAY MEGAN!!
Harry will be here July 16th.
Meg and I drove to Sanford and visited our favorite bead store, The Black Pearl. They had just received a shipment of beads and we were able to rummage through them; finding some really good stuff. Here is what we bought: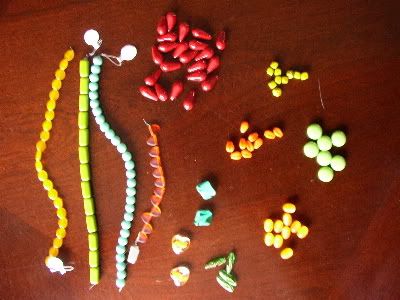 Instead of a cake, Meg picked out some treats from the bakery.