Fact of the Day.
Ebay does as much buisness as Ford and Gerneral Motors...combined, yet they sell no product.
Megan bought, (on ebay,) some really nice vintage beads, and some black velvet drawstring bags, for our bracelet buisness.
I would post pics but the digital camera never seems to be in my possesion. Definately need to buy my own camera and hide it. Speaking of things going missing, which one of you girls took my finger puppets? They have disappeared off my dresser.
Jessica and Ashley arrived early yesterday afternoon, it was nice to have the chance to sit and visit for a few hours. Usually Jess is very hurried while here. She and Ashley went to Heathers bachlorette party last night. I think I heard them get home around 1;30-2;00. Megan is still under the weather and didn't go. To help console her we went shopping at Ross, where she was able to find an entire outfit for $17. I bought a little pink leather wallet. The perfect size for in my purse: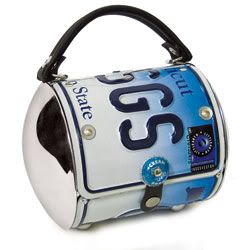 .
.