Weird Weather and Pictures.
Yeah, you know you're getting old when you write so much about the weather. Heavy bands of rain, thunder and lightning all night long. Very loud, hard to sleep. Overcast all day and pefect for watching a movie and drinking coffee. We misssed you Jess. Meg and I did go out for a little while, then coming home driving through our neighborhood a big truck started to back into us so I beeped my horn and zipped around him. He started to follow us and Megan was sure he was after us for beeping so we did a James Bond around the corner and into our garage, shutting the door before the truck, (that turned down the street
away
from us,) could catch us, but it was fun. Saddly that is the highlight of my day.
Thanks for the bracelet
Jennifer,
It is in support for
Marfans
disease, which affects her family.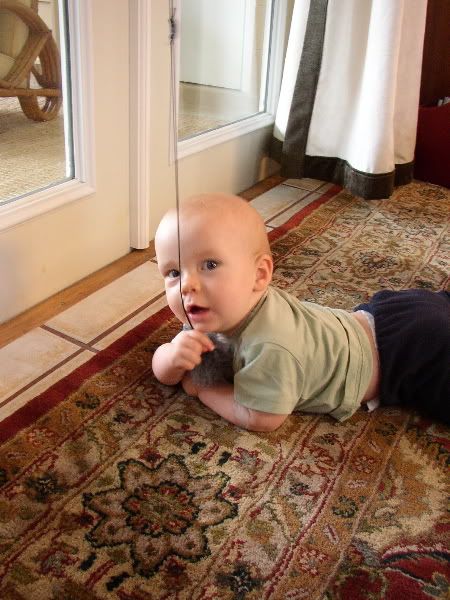 Cat toys...not just for cats. Gregory thoought it was great fun.