The Duck and the Chick.
And a couple curious cats. Kim and Lizzy stopped by this morning with a box of ducks and a box of chicks. Kim, (AKA Dr Dolittle,) picked up the birds so the kids at school could hold and get to enjoy them. The ducks are Peking ducks, so I guess we know what their fate is.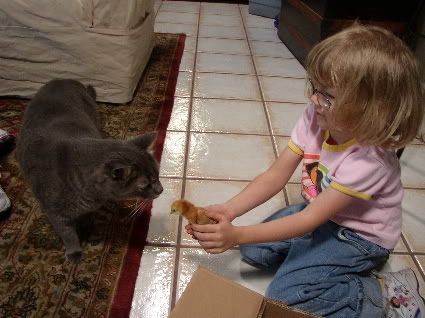 I finally got our vintage stickers framed and hung. Cool, huh?