Isn't He Romantic....
He kept asking me what I wanted for dinner last night. I felt yucky and said I don't know, what do you want? He replied, "I just want to make you happy." I know it sounds like a line , but its not...its true, and he does. Because he is always doing things for me and spending time with me, I never expect anything anything extra special on our anniversary. I know he loves and appreciates me. Imagine my surprise when I was presented with this: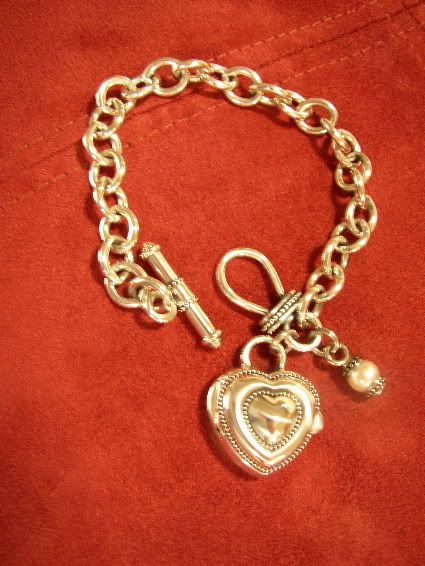 I had told him how much I liked it when I saw it. He went back and bought it . I love it!
By the way, everyone should be jealous of me. Not just because of my wonderful husband, but because we are having the most beautiful weather here in Florida. Perfect!