One Mans Trash....
Today was Moms neighborhood garage sale, all the sales being at the club house. I bought a bike, some pyrex dishes, a couple of books, a black feather boa and other odds and ends. The best buy though was this embossed copper painting for $50. It is illustrating
Song of Solomon 2:9&10.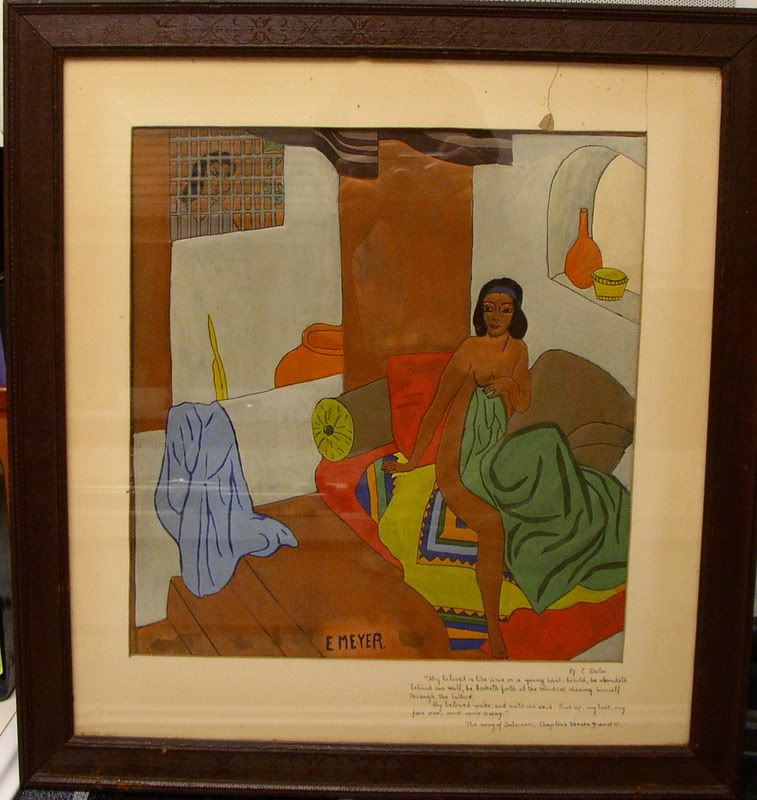 The couple I bought it from said a friend did it for them and it was quite old. I wish I would have asked about the history of the painting and who their friend was. Is there a way I could find this couple Mom?