Suprise Jessica!
Saturday, Sarah, Ellie, Megan Brewier and myself loaded up Sarahs Honda CRV with party stuff, and headed to Tampa. We had sent out invitations a month earlier, and had Ray take Jessica out for a few hours in the afternoon so we could set up the party in their apartment. She was
REALLY
suprised. Its her big birthday as she is turning 21.......thus, the making of margaritas for the party.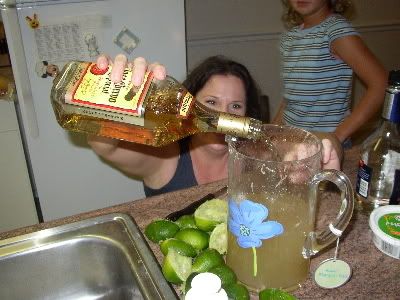 Trang and Josh were able to make it to the party, even after spending the day building a house for Habitat for Humanity. Trang lived next door to us and was Jessica and Megans babysitter from the time they were 4 and 2. We became really good friends despite the 9 year age difference and its always so good to get to see her. She makes me look like an Amazon though. (She is 4'8"...her husband Josh is 6'4".)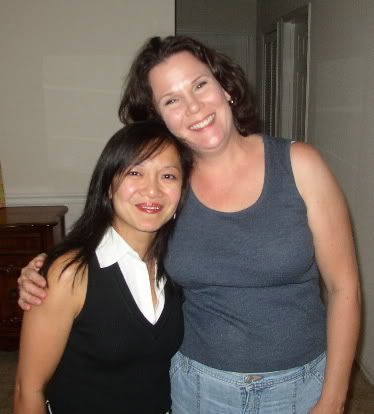 Kids kept pulling the fire alarm during the party so we had to evacuate the apartment till the firefighters came and turned them all off.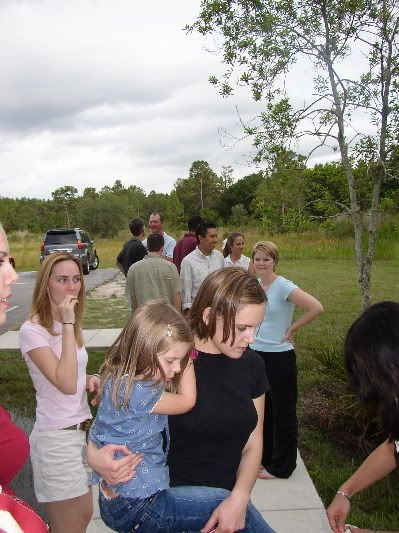 Thats okay because Conrad kept us entertained by hula hooping. This ones for you Rach.