Project Of The Day.
I love my lanai, it really is an extension of my home and I want it too look like a real room and not just a porch. So to make it a little more custom I decided to hide the white vinyl panels that are below the screen. I bought some reed fencing..its really inexpensive, and stained it a walnut color. after it dried, I laid it out in the back yard and cut it into panels that could be pressure fitted in place. I'm pretty happy with the results, though I should have stained both sides beccause the reed twists and spins and some of the unstained part shows. My next project will be mosquito net curtains to hide the metal frame.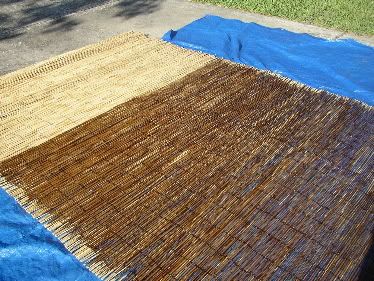 Staining the fencing.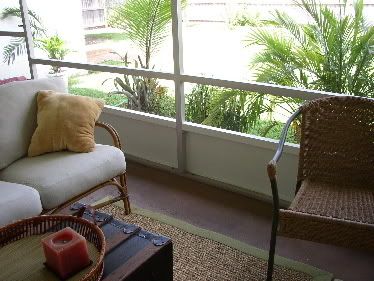 Before the reed panels were installed.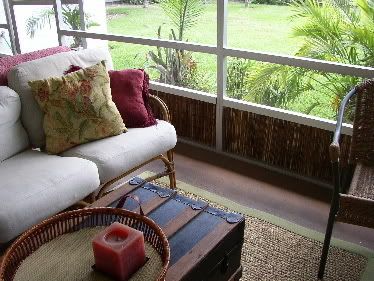 After installing the panels.....pretty!