Pictures From Our Sleepover.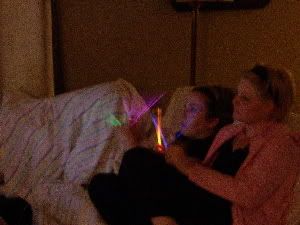 I was cleaning up the kitchen while Megan and Sarah watched tv. I finished up and looked out at them and they were both shaking glow sticks around, (I had them out for Ellie to play with,) as they unblinkingly watched the television. It was funny. Maybe you had to be there.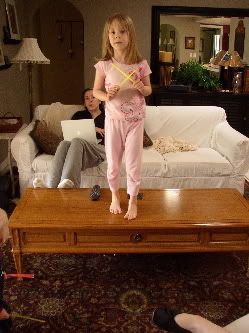 Playing with glowsticks is always more fun if you do it while dancing on the coffee table!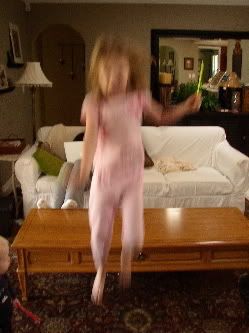 The best part of dancing on the table is jumping off!