Family Fun!
This weekend we had my family over for breakfast and an Easter egg hunt. We all had lots of fun, and I'm never happier than when I have a house full of people!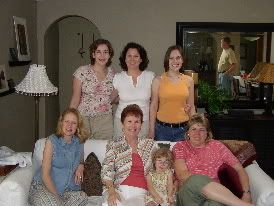 All us girls!!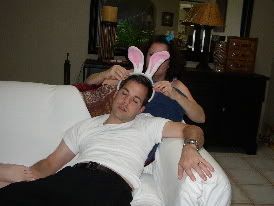 Ray looked like he needed some ears.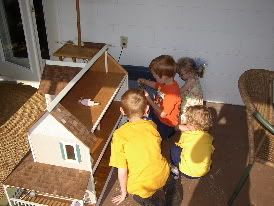 I really don't like how much room the doll house takes up, and I keep saying I'm going to get rid of it, but the kids all love playing with it.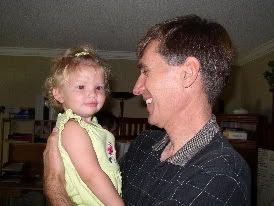 Brewier and Eva. Does he look like hes ready to be a grandpa?? I think so too.