Its a Perfect Day...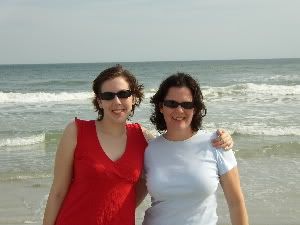 I was really down in the dumps this morning, Brewier has been unemployed for 7 months now, and the weight of it hit me hard. So in an effort to improve my mood, (and my allergies,) we hopped in the car and headed to the beach. The weather was gorgeous..85 degrees, and the beach nearly empty. We spent an hour walking looking for treasures along the beach; finding dead jelly fish, watching a couple of dolphins play in the surf. We started getting hungry so we headed to our favorite place to eat in New Smyrna Beach, The Sea Harvest. Its a little place on the river that caters to the locals, you can pull your boat right up to the restraunt. All they sell is seafood, all fried, all delicious.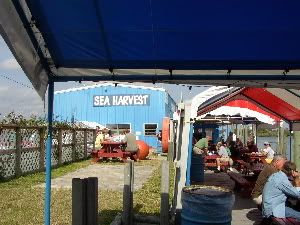 Of course we always save room for dessert because you can't go to the beach without stopping at Frozen Gold. Yes, food is very important to us. On the way home we stopped by John and Sarahs to see how the work is coming along on their house. Its pretty much been gutted, so its a vast improvement from the last time I saw it.
This is the freaky picture of the day. Brewier and his alien hand coming up behind my back.